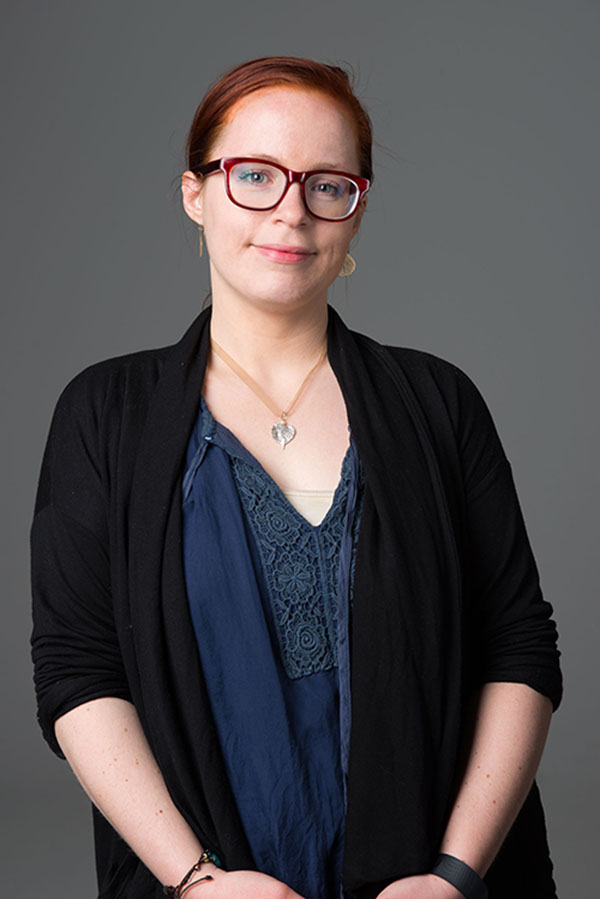 Rachel Smith
UX Designer and Researcher
Vivia Tech Developer
Empowering Developers to do their Best Work

( UX and UI Design, User Research)
Harnessing My Research Skills in the World of Healthcare
In August 2019, I was brought onto the Vivia Tech Developer team to help plan and facilitate quarterly user research plans.
The site of Vivia Tech is primarily used by developers, regardless of experience level or expertise. It's a site used for discussion and discovery of how code, trends and projects can be customized for user projects.

Starting in late 2018 and into 2019, more of the Tech's online traffic was pulled away towards Vivia's Hub (one site made for housing all of the code needed for developer projects), which had recently went through their own online transformation.

Our team's goal in Fall/Winter 2019 was to see how people used Vivia Developer and figure out how to update the website to fit in better with the overall brand of internal sites and increase user engagement.

Working with my supervisor and colleague, we worked on planning and facilitating user testing sessions as well as gathering and compiling feedback into reports and modifying UI elements.
My Role Included...
Recruiting Users

UX Research Planning/Implementation

UX Research Testing Facilitation/Moderation

Feedback Data Compiling and Presentation

UX/UI Design as needed
Crafting and Facilitating Interviews
During November 2019, we scheduled 8 user testing sessions, Vivia's state-of-the-art usability lab, for 45 minutes each. The tests had two parts: general questions on how Vivia Developer is used and feedback on Vivia Developer mockups (below).
General Vivia Developer Usage Questions included:
When do you visit Vivia Developer when working?

What topics do you look for when visiting Vivia Developer? To you, what's missing?

What features on Vivia Developer are there that you find helpful? Unhelpful? Unnecessary?

What other sites do you go to to get the information you need (Google, Stack Overflow, etc)? What features on those sites would you like to see included on Vivia Developer?
Above are mockups for Vivia Developer which I tested users on in November 2019
Vivia Developer Mockup Questions included:
What your are impressions of this page (homepage, search page, index)?
Do you find this layout helpful/unhelpful when looking for information?
What changes to this layout would you make (if any)?
Planning Research for 2020...
Plans for testing into 2020 included steering away from week-long, multiple 45 minute interview sessions and to work on planning a focus group to workshop solutions and get opinions from developers and engineers in a dynamic setting.
Questions for this focus group included:
What are your impressions of this page? Do you have any likes/dislikes?

Do you know what this site's intentions are?

TASK: Say you had to look for information on Jenkins. How could you look for more information on Jenkins?
The focus group for the first quarter of 2020 didn't materialize due to only a few developers/engineers responding to email requests to join the focus group for Mid-March 2020. What I did help to start plan was Beta Test Plan for the second quarter for 2020, starting in April 2020.
The general plan was to reach out to users across all experience/expertise levels and genders so there's a pool of
33% of developers/engineers with 1-3 years experience

33% of developers/engineers with 3-6 years experience

33% of developers/engineers with 6+ years experience

50% of feedback respondents being male

50% of feedback respondents being female
Vivia Developer Takeaways...
Working as a UX Researcher for Vivia, I was happy in planning and facilitating user interviews. Being able to connect with developers and engineers was key in improving Vivia Developer to better serve users.
Going into 2020, I was eager to expand my skills into other user research methods, including focus group and beta testing. I'm hoping that by planning both that I can bring a wide variety of UX Research methods into the future!
"We adore you. And your work"
-Feedback from my manager, Jamie, and supervisor Andy